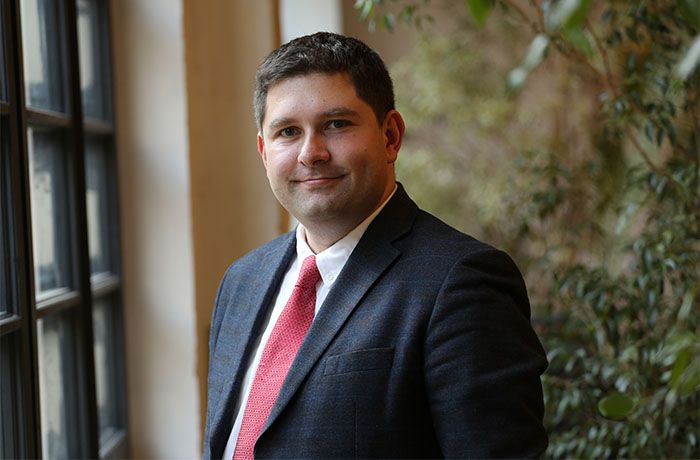 "Mediation and other dispute resolution mechanism strengthen access to justice for all"- interview with Professor Irakli Kandashvili, Chair of the AEA-EAL Mediation Committee
The forthcoming third Twinning of Lawyers is an opportunity for advocates from various countries not only to meet colleagues from Europe and Asia, but also to look into developments in the field of alternative resolution mechanisms and their use by legal practitioners in different jurisdictions.
Why Alternative Dispute Resolution mechanisms are important for the access to justice and for citizens?
Alternative Dispute Resolution mechanisms are effective tools in hands of citizens to execute own rights and regulate dispute based on own sole decisions avoiding prolonged and expensive court litigation procedures, therefore these mechanisms should become more and more knowledgeable for the disputants who will only benefit from usage of such mechanisms.
On the other hand, Alternative Dispute Resolution mechanisms create easier access to justice for the disputants who want to apply to court proceedings as Alternative mechanisms of dispute resolution decreases the court workload and makes the court more effective as well as causes the qualitative judiciary in any jurisdiction.
How lawyers can benefit with use of Alternative Dispute Resolution tools?
Alternative Dispute Resolution mechanisms for lawyers' effectiveness become more and more necessary as via these mechanisms lawyers more easily reach settlement agreements for their clients that cause clients satisfaction with lawyers' services as well as lawyers generate more time for more clients and use this platform as attracting more new clients.
At the same time should be stated that usage of such tools for lawyers is the guarantee for them to become more effective in execution of their functions.
How the AEA-EAL promotes the Alternative Dispute Resolution mechanisms among the legal community?
AEA-EAL actively promotes the ADR within its capacity and namely special committee is created and we try to attract representatives of each member state Bar representatives in the work of this committee, as well as Association creates appropriate platform for exchange of experience of different jurisdictions for committee member representatives as well as we systematically organize workshop or international conferences dedicated to ADR mechanisms that is an effective tool for the promotion of this mechanisms.
The forthcoming Twinning of Lawyers devoted also to Alternative Dispute Resolution tools is not the first event devoted to these issues. In January this year, we organized a successful seminar on "Mediation: an effective tool for commercial and family disputes Singapore Convention" This meeting gathered speakers and participants from more than 15 countries. Lots of questions raised during the conference, very positive feedback sent after the webinar showed us how much such events are needed in time of limited access to justice.